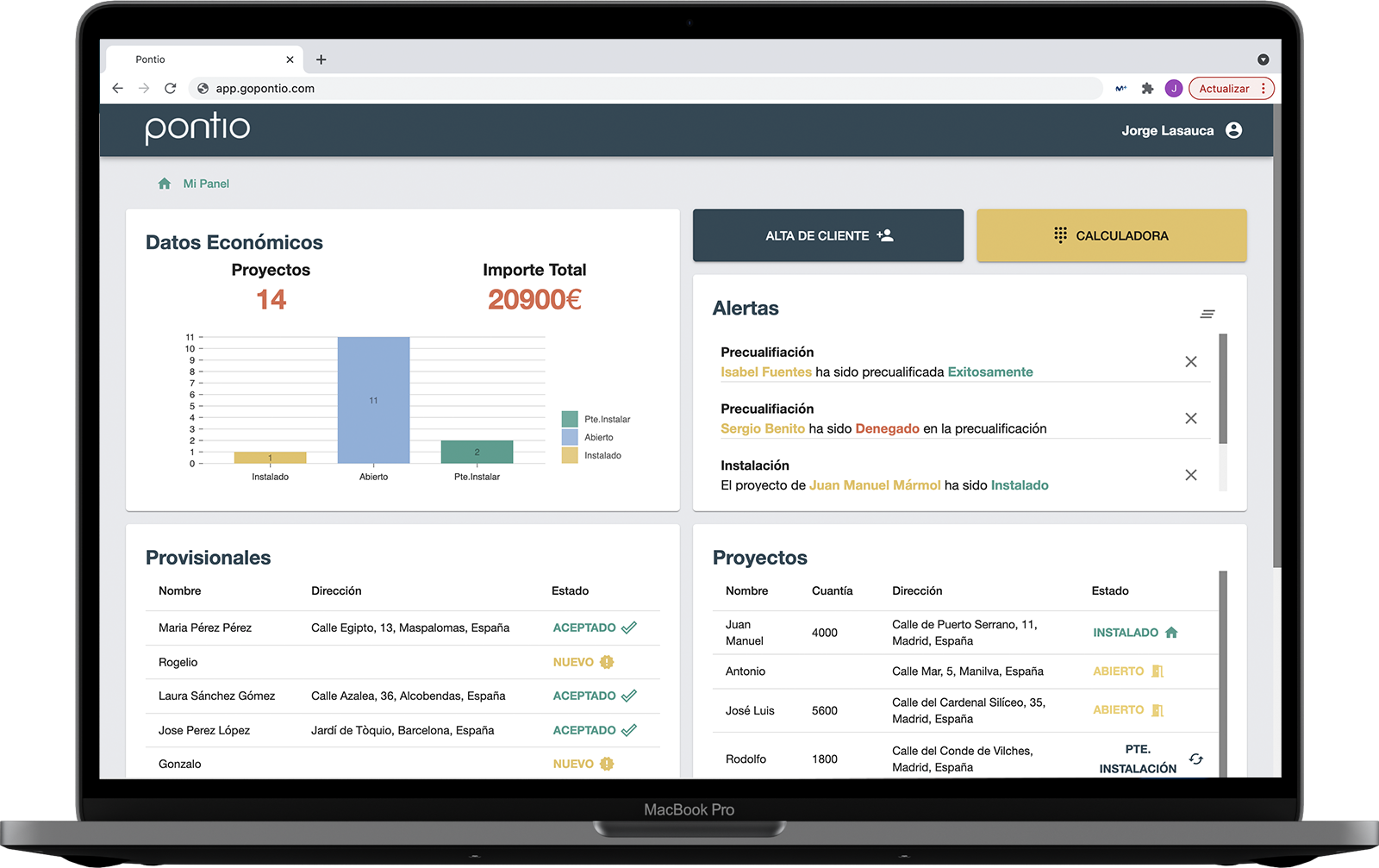 We have the ideal solution to increase your sales
Eliminate any sort of friction in the process of financing your clients, with no need of using your own capital or waiting for days the answer of the bank.
Expand your market with flexible payment options
Pre-approve your clients and instantly offer them Point-of-Sale financing.
Grow your business and increase conversion rates.
Instant pre-approval, 100% online
Flexible financing and payment options
10/10 customer experience
No paperwork, everything online
Do you want to be part of the change?
Flexible payment options
Offer your clients flexible financing options.
Increase your sales and your average ticket size whilst improving the relationship with your clients.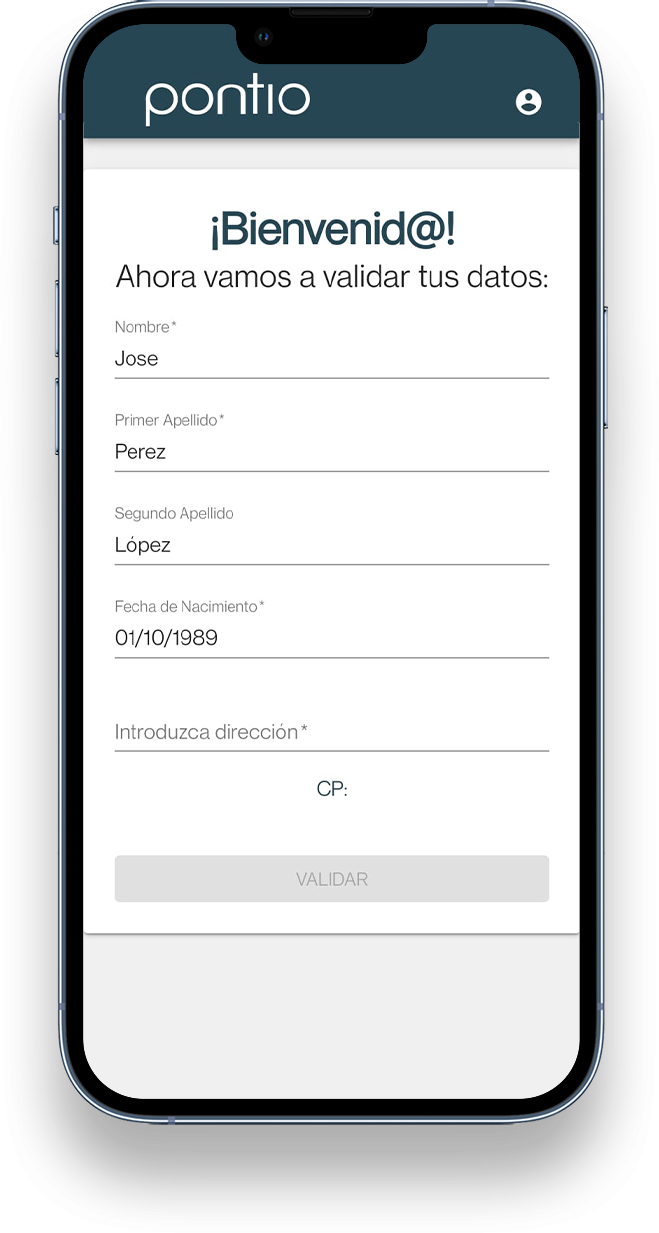 Grow your business and close more deals
No risk
Offer flexible financing options and grow your business with Pontio.
Pay in 3, 6, 9 or 12 months.
Offer your clients a easy and flexible payment alternative: Let them pay after 3, 6, 9 or 12 months, no interest.
Pay now
Direct payment allows your clients to pay in a quick, simple and secure way. Everything 100% online and instant.
Pay in 30 days
Allow your clients to test the product and pay in 30 days, offering a great frictionless buying experience.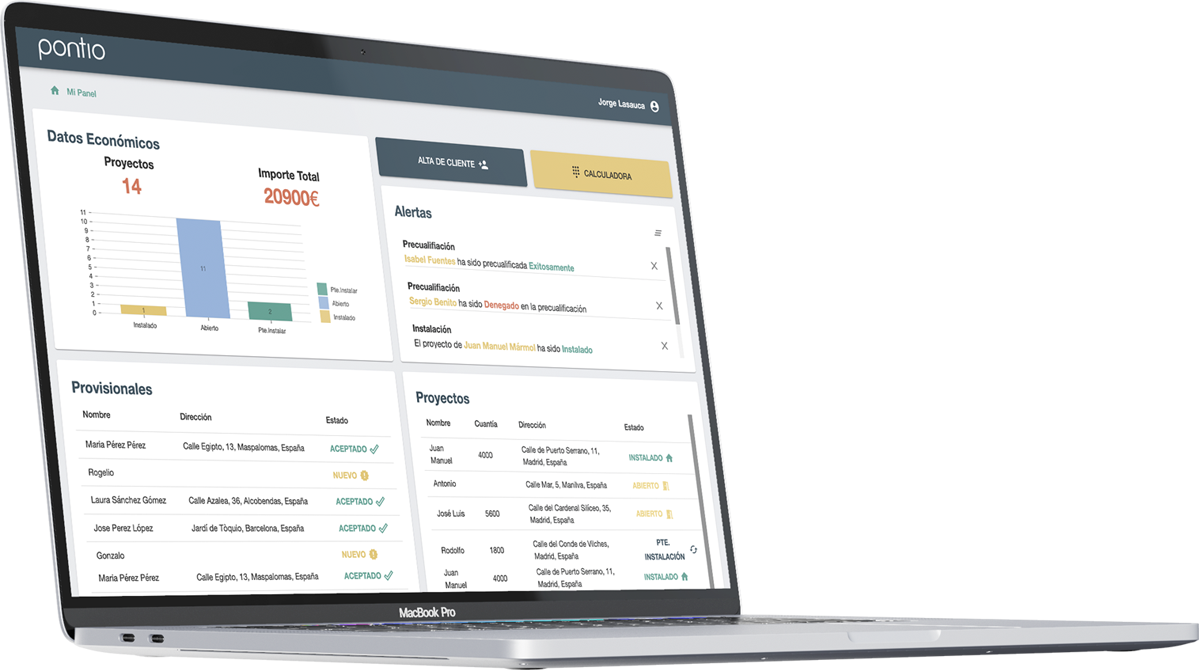 Did you know financing is one of the key drivers in buying a product?
Giving buyers the capacity and flexibility to fraction their payments facilitates their decision and improves their overall buying experience.
With Pontio you allow your customers to pay how they want and when they want. Together we will create a much more sustainable planet.
Remember, we are here to boost your business!
Long-term financing
Soon you will be able to offer your clients the best financing options (+10 years).